Welcome to Kiwiclimber's web page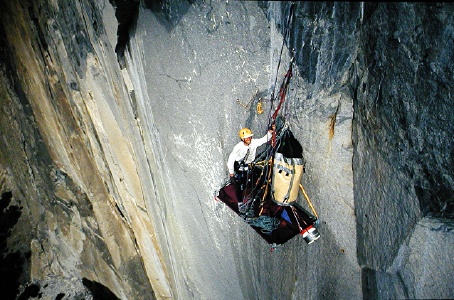 Photo: Peter Engström
I come originally from New Zealand and am now living in Sweden.
In my spare time I'm a keen rockclimber and orienteer and sometime whitewater canoeist (or kayaker, for those who speak American English). Since spending several 8 month-long winters up here in Kiruna (c. 140 km north of the Arctic Circle), I have also become a keen ice climber (see my ice climbing page) and ice skater. I'm a member of the Kiruna climbing club (Kiruna klätterklubb - K3), of IFK Kiruna's orienteering section and have been a member of the local whitewater club, Forspaddlarna Kiruna.
* Photos:
Rock climbing
Aid climbing
Bouldering
Ice climbing in Swedish Lapland and Northern Sweden
Ice climbing round Kiruna:
Hidden Valley, Kaisepakte, 2004
Kaisepakte/Gaisebakti, March 2006
Rautasjaure/Ravvtasjavri:
Stora Sjöfallet:
Porjus/Harsprånget:
Canoeing/Kayaking
Orienteering and Mountain Marathons
Jukola orienteering relay, Finland:
Abisko 2-day orienteering event 2007
Cross-country skiing
Ice skating
Norwegian scenery
Finland
Aurora
Birds
Scotland
New Zealand
Scenery, birds, paddling, climbing:
Rock climbing, ice climbing, skating, whitewater...
---
Photos and films by Rick McGregor (rmcgregor*hotmail.com) unless otherwise stated - all rights reserved
Last update: 2019-05-12